They say the eyes are the windows to the soul. That's why it is important to keep your vision as clear as possible
. We strongly believe in preventive eye care to preserve your eyesight for your lifetime. We recommend a child's first eye exam before school starts, unless problems (eye turn, infection or developmental eye issues) are noted we see kids as young as 3 months old. For adults, we recommend an annual exam to monitor for vision and eye health issues.
Your eyes deserve experienced care from our optometrists, Michael Mayer, OD, Aakash Shah, OD and Paul F. Yost, OD, who provide examinations and administer professional care. Our team is committed to treating our patients like family, taking time to explain/answer questions and prescribing treatment options.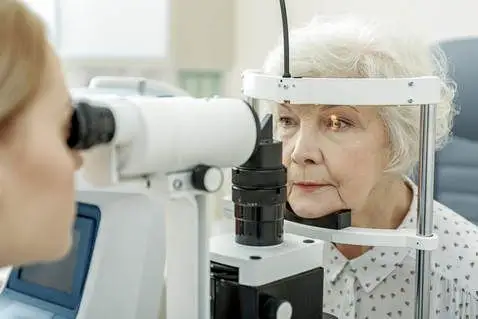 We provide comprehensive eye examinations which include thorough testing of:
Visual acuity
Intraocular pressure (glaucoma testing)- Now without the air puff!
Cataract evaluations
Retinal evaluations (e.g. macular degeneration and diabetic retinopathy).
Contact Lens Evaluations (Fitting and training)
Optos Retinal Photography
Peripheral Vision Testing
Refraction- (Glasses Prescription)
All doctors in our office are also therapeutically certified which means we can help if any medication needs to be prescribed for your eyes. Dr. Mayer, Dr. Shah, and Dr. Cantrell are also licensed to treat Glaucoma.
Diabetic Eye Exam
Every Diabetic (Type 1 or 2) at minimum needs an annual comprehensive eye exam to look for changes in the retina that indicate diabetic retinopathy. Diabetic retinopathy develops with prolonged increased blood sugar and weakens the walls of the small blood vessels in the back of the eye. The duration of Diabetes and level of control both affect the severity of damage in the eye. In our Central valley, Diabetes is one of the leading causing of blindness. Diabetes can also increase your chance of early cataracts and glaucoma. Generally, these conditions are manageable, but if not caught early enough they can lead to loss of vision.